12:30 Parallel Sessions B
Session 9: Assessing human stress reactivity in the lab and in day to day life
Chairs: Judith van Leeuwen (Nijmegen) & Femke Lamers (Amsterdam)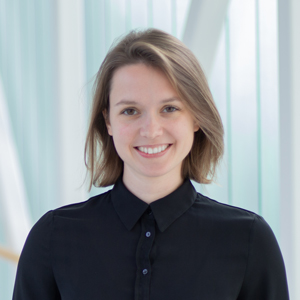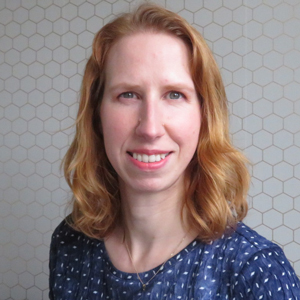 A large body of research has linked stressful life events to the development of many psychiatric disorders. The effects of stress on the brain are therefore extensively studied in both healthy controls and psychiatric patients. Indeed, differences between the groups in neural responses to stress are observed. However, it remains unclear whether responses to laboratory stressors accurately reflect how an individual behaves in a more natural setting. One way to better capture the day to day experiences is to examine thoughts and affect using smartphone-based surveys. Thanks to these ecological momentary assessments, we now have a better understanding of how people behave and feel in their daily lives. However, substantial gaps remain in our knowledge on how to translate the data from one line of research to the other. How can we use our imaging data to better understand how people feel in their daily life and vice versa? Do we need to change our questionnaires to better match our imaging tasks? Do our imaging tasks have ecological validity? How to address the time-dependent effects that stress has on the brain in our EMA questionnaires? Our speakers from both research lines will try to address these questions.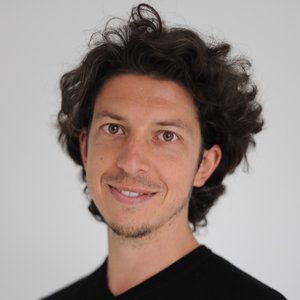 Thomas Vaessen
Leuven, Belgium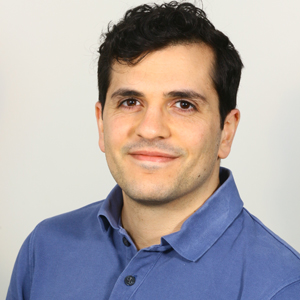 Rayyan Toutounji
Nijmegen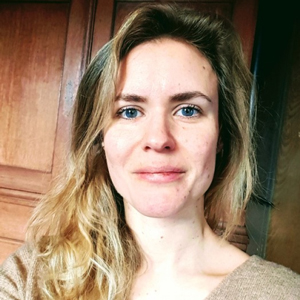 Sanne Booij
Groningen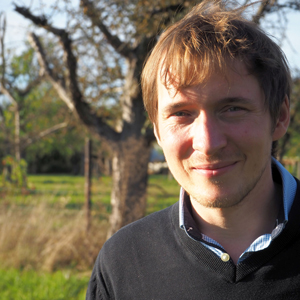 David Rosenbaum
Tuebingen, Germany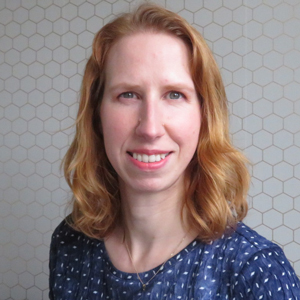 Femke Lamers
Amsterdam
Session 10: In search for therapeutic targets for treatment of Parkinson's Disease
Chairs: Willemieke Kouwenhoven (Montreal, Canada) & Lars van der Heide (Amsterdam)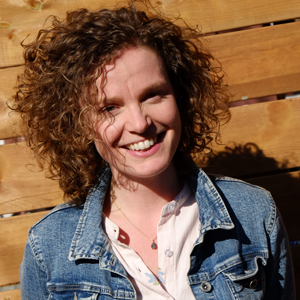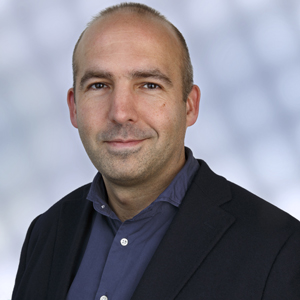 Parkinson's Disease (PD) is the second most common neurodegenerative disease after Alzheimer's Disease. Although Levodopa is no cure for PD, it has been the golden standard in treating the disease since the 1960s. It is time for new therapy. Current research focusses on a better understanding of the PD pathology, allowing for the discovery on novel therapy targets. In this session speakers will discuss their perspective on the molecular and neurochemical changes that occur in the brain and the body during Parkinson's Disease (PD) and how these changes form targets for existing therapies and posses a potential for the development of novel therapies. This is an interesting session which will cover the fundamental (embryonic) development of dopamine neurons, in vivo PD models, in vitro studies with patient material and finally clinical studies with PD patients.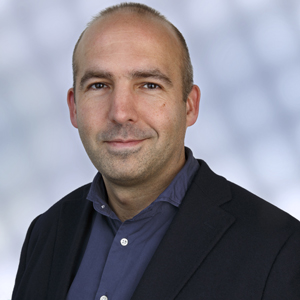 Lars van der Heide
Amsterdam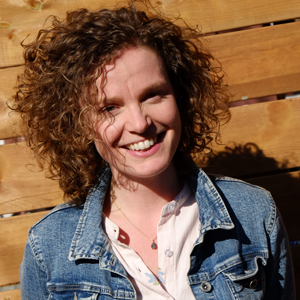 Willemieke Kouwenhoven
Montreal, Canada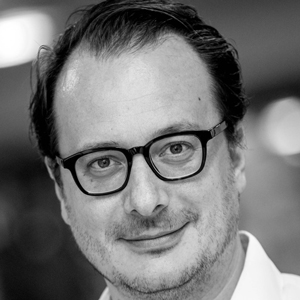 Pier G. Mastroberardino
Rotterdam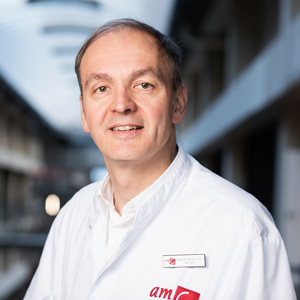 Rob de Bie
Amsterdam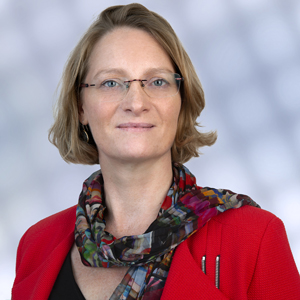 Wilma van de Berg
Amsterdam
Session 11: The axon initial segment: from nanoscale organization to human pathology
Chairs: Amélie Freal (Amsterdam) & Paul Jenkins (Ann Arbor, MI, USA)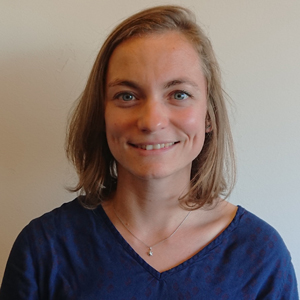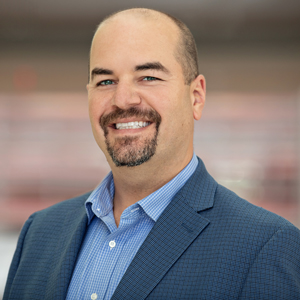 We know for a decade that the axon initial segment (AIS) is crucial for initiating all action potentials. The molecular complexity of this compartment is, however becoming only recently appreciated. In particular resolving the nanoscale organization of the AIS and linking it to the neuron physiology remains a challenge. Recent advances in microscopy, cell biology, high-resolution electrophysiology and the development of new models now makes it possible to deepen our understanding of the AIS. The aim of this session is to bridge cell biology and AIS physiology in health and disease. By bringing together expert labs in the field, we will highlight how the use of innovative tools, approaches and study models are currently revealing exciting new insights into the AIS biology. Notably, we will show how iPSC neurons derived from patients allow to address the pathology of diseases implicating AIS proteins such as schizophrenia or bipolar disorders. We will emphasize how super-resolution imaging of endogenous AIS proteins and high-resolution electrophysiology greatly enhance our knowledge on AIS physiology. Paul Jenkins will show how his lab investigates human mutations of AIS proteins from genetics to pathology in mouse models.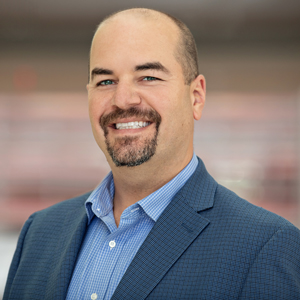 Paul Jenkins
Ann Arbor, MI, USA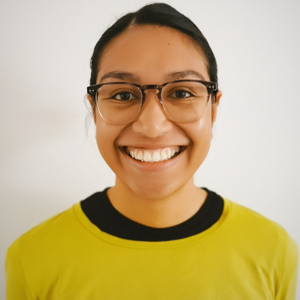 Elly Lewerissa
Nijmegen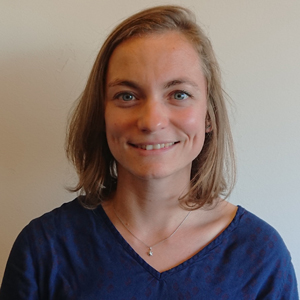 Amélie Freal
Amsterdam
Feline Lindhout
Utrecht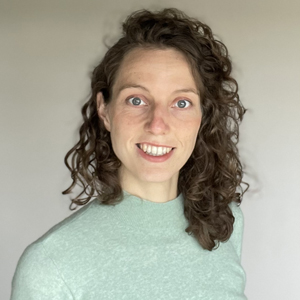 Naomi Hanemaaijer
Amsterdam
Session 12: Open (Neuro)science: facilitating transparency, collaboration, and reliability in human neuroimaging research
Chairs: Zsuzsika Sjoerds & Dorien Huijser (Leiden)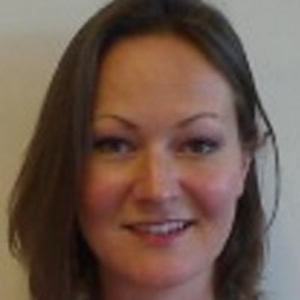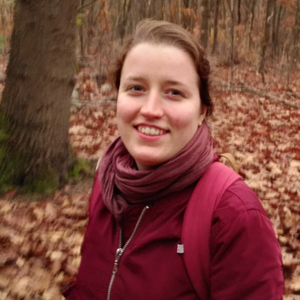 Currently we see that scientific reliability in multiple disciplines is under scrutiny, as several high impact studies cannot be reproduced, partly due to a lack of power and transparency in methodology and analyses. This 'replication crisis' has been recognized in the psychological sciences, but now also receives increasing attention in the (cognitive) neurosciences, were advanced neuroimaging techniques offer the chance to obtain large-scale brain data. In response to this replication crisis, a scientific reform, both bottom-up and top-down, that advocates good research practices and Open Science is spreading from the social sciences across the entire scientific field. Open Science makes research more transparent, efficient, and reproducible, overcoming problems that lead to the unreliability of research output, and will likely be part of the workflow for many, if not all, scientists in the near future. It is therefore important for scientists to stay informed about new developments and best practices. In this symposium we gather scientists who apply Open Science practices in their neuroscientific research, and who develop and implement Open Science tools that can be shared with other scientists in the field to freely use.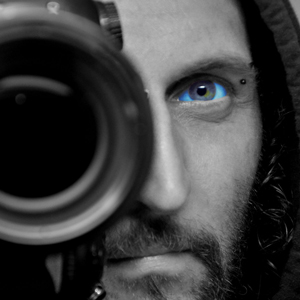 Remi Gau
Louvain, Belgium

Eduard Klapwijk
Rotterdam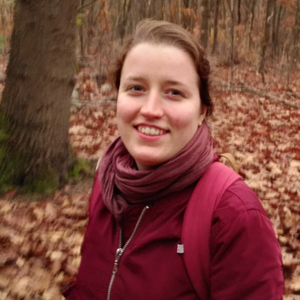 Dorien Huijser
Leiden

Stephan Heunis
Jülich, Germany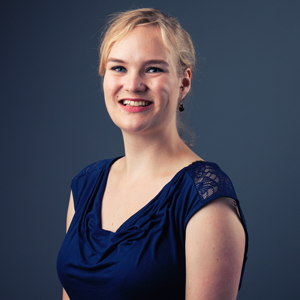 Floor van Meer
Leiden
Session 13: Human brain evolution, a multidisciplinary perspective
Chairs: Lianne Scholtens & Roxana Kooijmans (Amsterdam)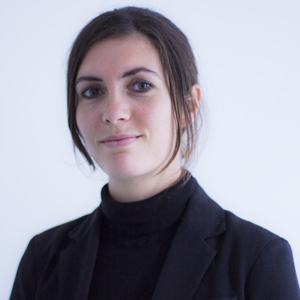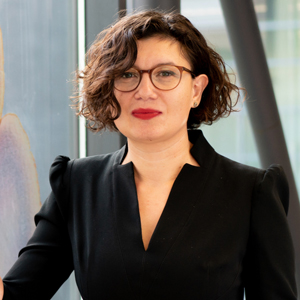 What makes us human? In recent evolution, the human brain has gone through a rapid expansion. As a result, the human brain has a large capacity for higher cognitive function and social behavior. The question of exactly what aspects of human brain organization have changed to facilitate these higher-order functions – and whether those changes may have potential implications for mental disorders – is currently a hot topic in the field.
In recent years, Dutch neuroscientists have employed state-of-the art techniques ranging from brain organelles (Moses), high-resolution post-mortem MRI (Freches), connectivity changes with primate brain size (Ardesch), human adaptations in brain connectivity (van den Heuvel) and the study of social behaviors (Massen) to gain better understanding of the mechanisms underlying human brain evolution and its effect on current-day human brain (dis)function.
Approaching the human brain from multiple neuroscientific perspectives, this parallel session will provide a broad overview of current topics in the study of human brain evolution, ranging from genetics and brain organelles to large-scale brain wiring, functional networks important for cognition and social behaviors.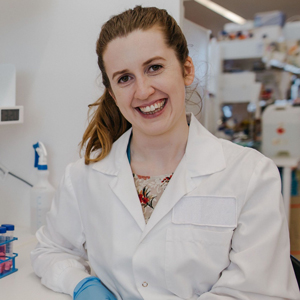 Colette Moses
Amsterdam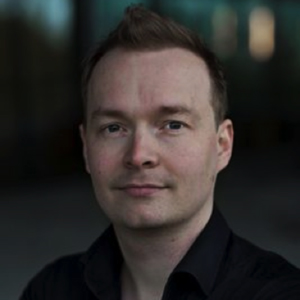 Martijn van den Heuvel
Amsterdam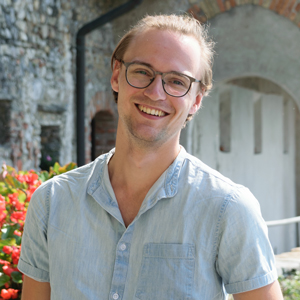 Dirk Jan Ardesch
Amsterdam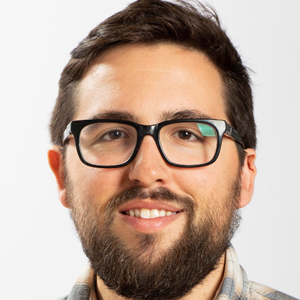 Guilherme Blazquez Freches
Nijmegen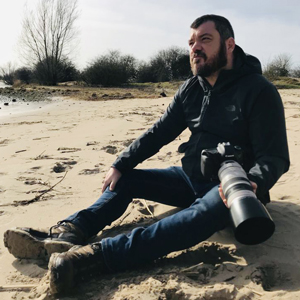 Jorg Massen
Utrecht
14:00 Coffee break - posters
14:30 Plenary Session
Session 14: Career & Industry
Chairs: Rudy Schreiber & Jos Prickaerts (Maastricht)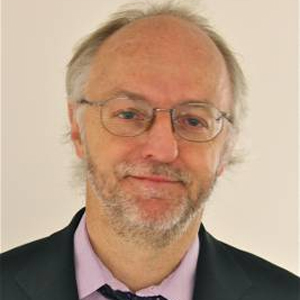 Mark Millan
Glasgow, United Kingdom
A critical look at progress and prospects for personalised-precision medicine for neurodegenerative disorders
15:30 Coffee-posters-actual poster presenting time
Session 15: Poster session 2
16:30 Parallel Sessions C
Session 16: Immunometabolism in the brain in health and disease
Chairs: Merel Rijnsburger & Chun-Xia Yi (Amsterdam)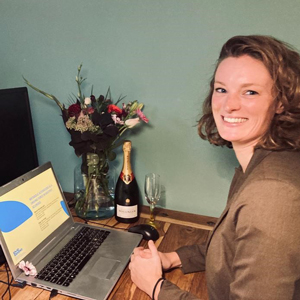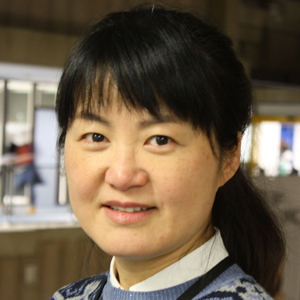 Over the past decade, the immunometabolism of the brains' glial cells has become one of the most exciting areas of translational research. Metabolic processes regulate glia responses in healthy individuals as well as during neuro-inflammatory diseases. On cellular, tissue, and organismal levels, emerging evidence demonstrates a complex interplay between metabolism and inflammation that must be precisely regulated to support biological functions. Moreover, immune responses are shaped not only by host metabolites, but also by metabolites derived from the microbiota and infectious agents. The glial cells of the CNS, in particular microglia and astrocytes are important contributors to neuro-inflammation, that is evidently present in several diseases of the CNS including obesity, Alzheimer's disease and multiple sclerosis (MS). Several disease modifying treatments for neuro-inflammation have been shown to interfere with metabolic pathways in different cell types. Thus, metabolic reprogramming - driving glia towards anti-inflammatory functions by manipulation of their metabolic pathways - may provide new therapeutic opportunities to control excessive inflammation in brain disorders.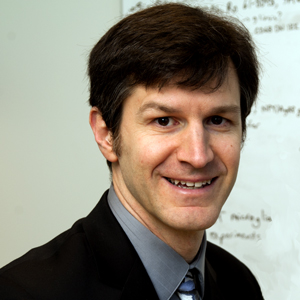 Joshua Thaler
Seattle, WA, USA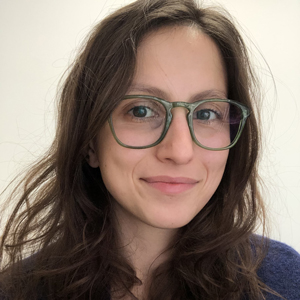 Irina Milanova
Amsterdam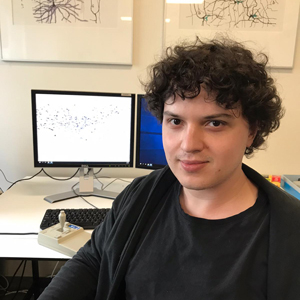 Felipe Correa da Silva
Amsterdam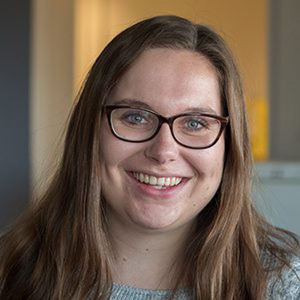 Emma Gerrits
Groningen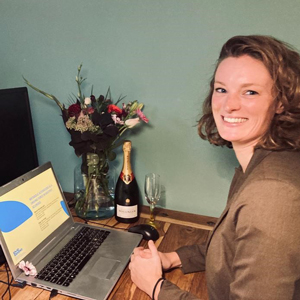 Merel Rijnsburger
Amsterdam
Session 17: The cerebellum as the spider in the web: cerebello-cortical interactions supporting cognition and complex behaviors
Chairs: Aleksandra Badura (Rotterdam) & Tomas Knapen (Amsterdam)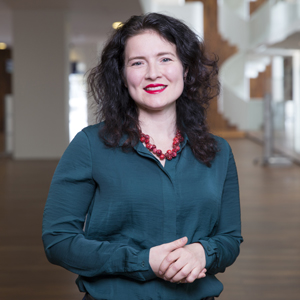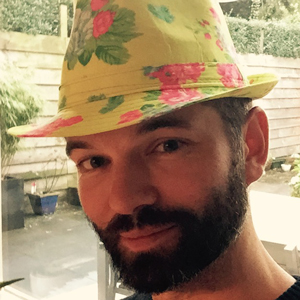 Polysynaptic connections between cerebellum and neocortex constitute one of the largest neural systems in the human brain. These cortico-cerebellar loops provide the anatomical backbone for cerebellar contributions to a wide array of functional domains outside of motor control, such as working memory, language, social cognition, and cognitive control. Recent advances in basic circuit mapping and functional imaging of cerebello-cerebral connections have revolutionized clinical diagnoses of neurodevelopmental (e.g. autism spectrum disorder) and neurodegenerative disorders (e.g. ataxias). The goal of this parallel session is to provide a comprehensive overview of the field of cerebellar imaging in humans and experiments in animal models during complex tasks, highlighting the most exciting developments. We propose to organise a session where scientists who use different models discuss their contribution to the understanding of the role of the cerebellum in cognition. Specifically, we will invite two PIs who study human cerebellum using fMRI techniques, two postdoctoral fellows who work with murine models and a PhD student who investigates the cerebelllo-cortical networks in non-human primates.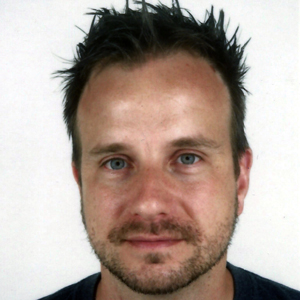 Dennis Schutter
Utrecht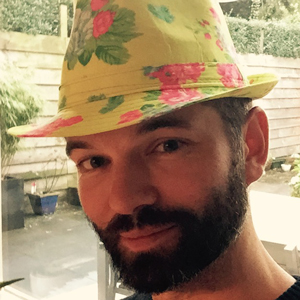 Tomas Knapen
Amsterdam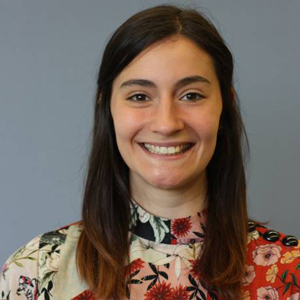 Ines Serra
Rotterdam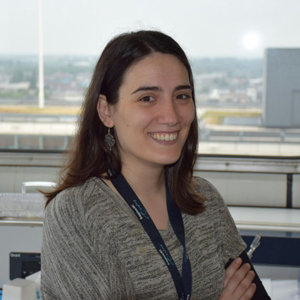 Catarina Osório
Rotterdam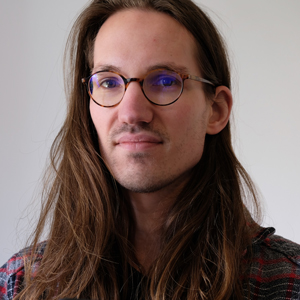 Nico Flierman
Amsterdam
Session 18: Non-coding RNAs as therapeutic targets and biomarkers for brain disease
Chairs: Jeroen Pasterkamp (Utrecht) & Noora Puhakka (Kuopio, Finland)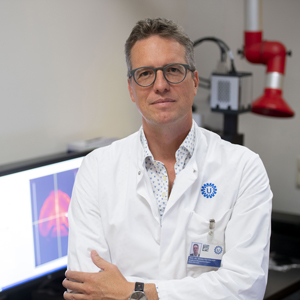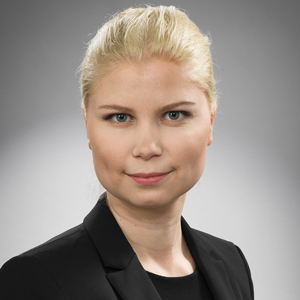 Current therapies for many of the neurological disorders are insufficiently effective and there is an unmet need for new biomarkers to predict disease stage and progression. With recent technological advances in exploring the transcriptome, several new classes of non-coding RNAs have been discovered. We will discuss the role of these different classes of non-coding RNAs as therapeutic targets and biomarkers including circular RNAs (circRNA), microRNAs (miRNAs) and transfer RNAs (tRNAs). The speakers in our session investigate the functional role of non-coding RNAs in normal brain and various neurological diseases (AD, TBI and Epilepsy) using state-of-the-art molecular cell biological approaches, patient-derived data and pre-clinical models.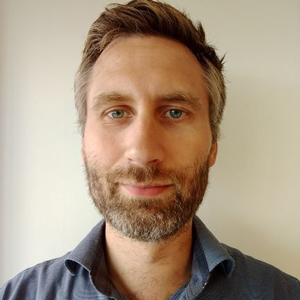 Thomas Birkballe Hansen
Aarhus, Denmark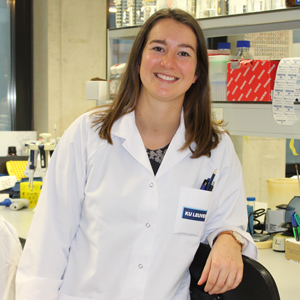 Hannah Walgrave
Leuven, Belgium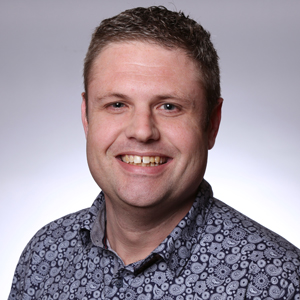 Erwin van Vliet
Amsterdam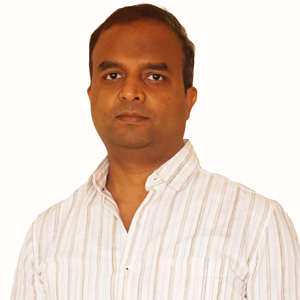 Vamshi Vangoor
Utrecht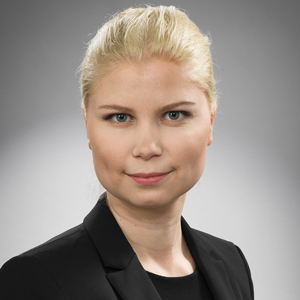 Noora Puhakka
Kuopio, Finland
Session 19: Organelle dynamics in neuronal development and plasticity
Chairs: Christian Lohmann (Amsterdam) & Ginny Farías (Utrecht)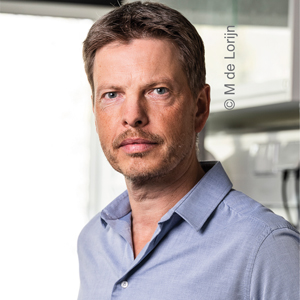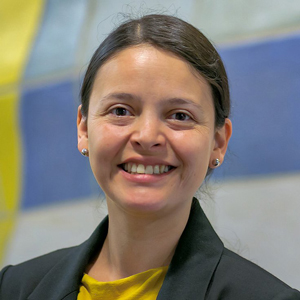 The functional wiring of the brain and its life-long adaptations are fundamental for our lives. Both the formation and plasticity of synaptic connections have been investigated mostly in light of neuronal growth, receptor delivery and turnover; however recent discoveries showed that intracellular organelles and their dynamics are very important for the development, plasticity and health of synaptic connections as well. It has been known for some time that these organelles, such as mitochondria, endosomes and the endoplasmic reticulum, provide energy, buffer calcium and deliver synaptic macromolecular components; however, only now it becomes clear how organelles, their specific localization, structural dynamics and interactions contribute to neuronal development and plasticity. These breakthrough observations have been made possible in particular by the invention of novel live-cell imaging techniques, including super resolution microscopy.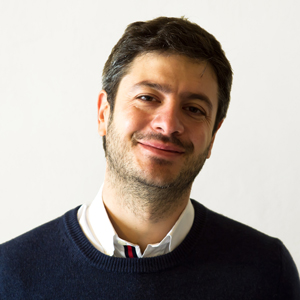 Jean‑Michel Cioni
Milan, Italy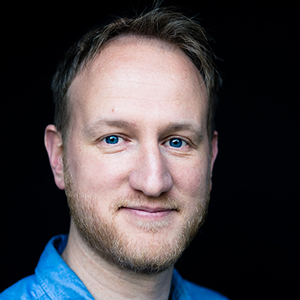 Max Koppers
Utrecht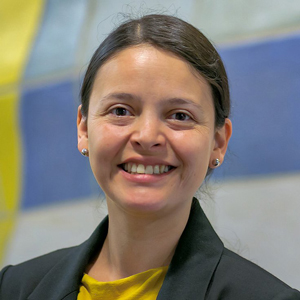 Ginny Farías
Utrecht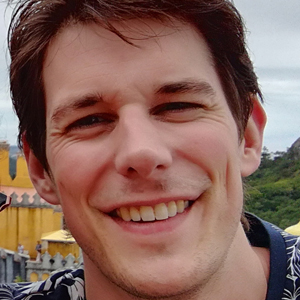 Koen Kole
Amsterdam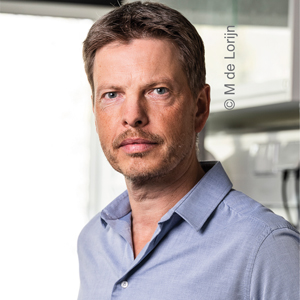 Christian Lohmann
Amsterdam
Session 20: The human histaminergic system in neuropsychiatric disorders: from animal models to clinical treatment
Chairs: Gert Jan Lammers & Ling Shan (Leiden)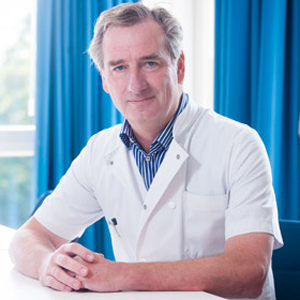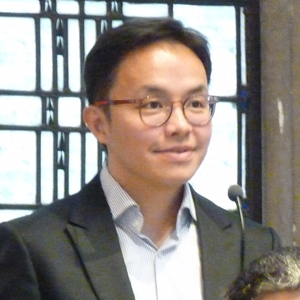 Both the European Medicines Agency (EMA) and the United States Food and Drug Administration (FDA) approved an H3R-antagonist/inverse agonist compound for the treatment of excessive sleepiness in narcolepsy. This compound currently is also advancing into clinical trials as a potential treatment for Parkinson's disease and Alzheimer's disease. It is known that the neuronal histaminergic system is involved in a number of basic physiological functions, such as the sleep-wake cycle, energy and endocrine homeostasis, sensory and motor functions, cognition, attention, and learning and memory, all of which tend to be severely affected in neuropsychiatric disorders. The current parallel session presents the alterations in the histamine system, mainly from speakers' own studies. Changes in the histamine system in neuropsychiatric disorders are discussed, including Parkinson's disease, Alzheimer's disease, Huntington's disease, depression and narcolepsy.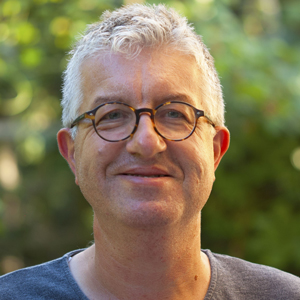 William Wisden
London, United Kingdom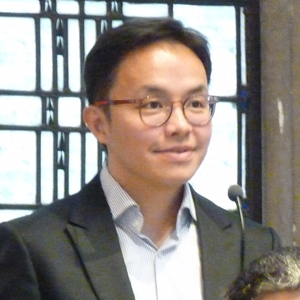 Ling Shan
Leiden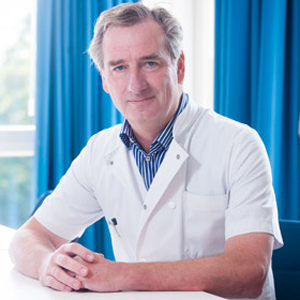 Gert Jan Lammers
Leiden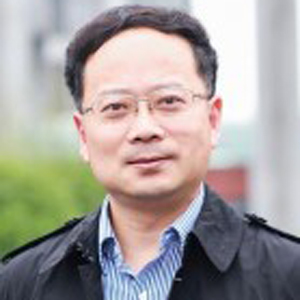 Zhong Chen
Hangzhou, China
18:00 Coffee break - posters
18:30 Plenary Session (90 min)
Session 21: Prizes (90 min)