Welcome
Dear colleagues and friends,
It is a great pleasure to welcome you to the website of the Dutch Neuroscience Meeting (DNM 21).
We hope you are all well and healthy. These past months have been challenging for all of us in one way or another and impacted greatly on the possibility to meet and discuss about all the wonderful science together in a live manner. We have found many creative ways to stay in touch, and while we have learned about the immense possibilities that this offers, we believe that meeting in person and spending a few days immersed in science and networking altogether remains very important. Thus, on behalf of the programme committee, I am happy to communicate that DNM 21 will take place on 9-11 June online.
This meeting provides a wonderful opportunity to meet and share your research with scientists and clinicians among various research disciplines in the field of neuroscience including neuroendocrinology, psychology, neurology and psychiatry. Our rich history can be tracked using the weblinks to the past editions of our meeting.
The scientific and social programme is designed to facilitate and stimulate the integration between scientists of different disciplines and career stages and institutes. We welcome a multidisciplinary scientific audience of researchers, clinicians, Ph.D. students, postdocs and trainees. The meeting starts and closes with prominent keynote speakers and has a diverse range of parallel seminar sessions over both days, arranged in such a way that most participants will find sessions of their interest throughout the programme. These sessions feature internationally renowned senior researchers alongside postdocs and Ph.D. students. This approach creates an ideal atmosphere to advance research and promote the interaction between established senior and junior scientists thereby fulfilling an important aim of the meeting.
The Congress Centre 'de Werelt' provides spacious rooms for parallel sessions, a large hall for poster presentations, a beautiful lounge area to interact with colleagues, and comfortable rooms to stay overnight. This will permit all of your colleagues to be accommodated on site, thus sharing the atmosphere also for the not-to-be-missed evening programme.
The full scientific programme will be available towards the end of 2020. Information about abstract submissions for one of the poster sessions will be available at the start of 2021. Please check back regularly for updates on this exciting meeting.
On behalf of the Organising Committee,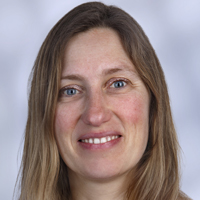 Aniko Korosi
DNM 21 Chair